We follow strict quality assurance procedures, under ISO 9001 and ISO 13485 certification, and devote significant resources to quality control throughout the production process in order to meet your requirements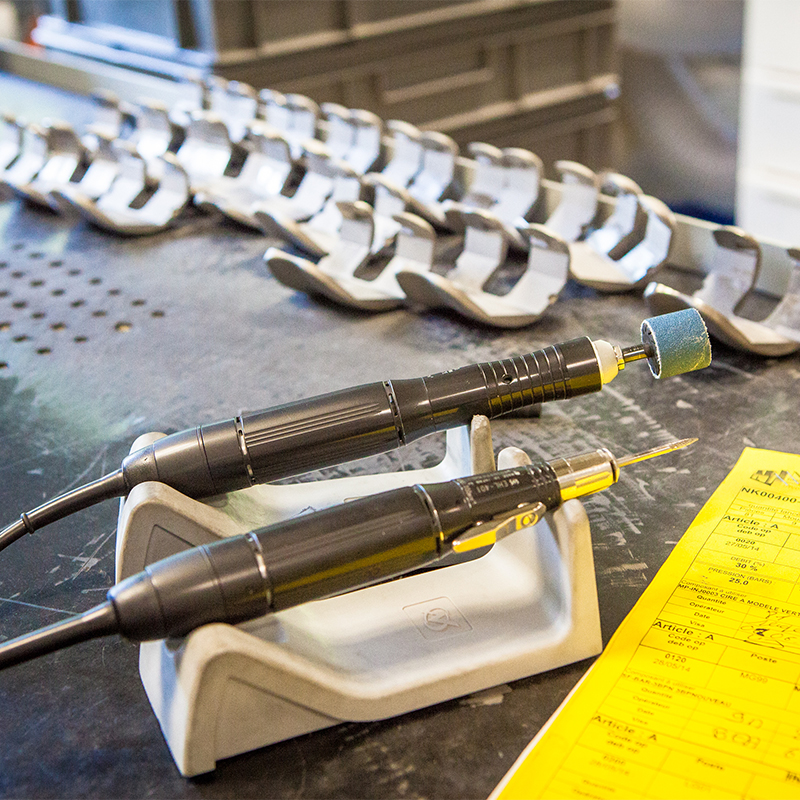 Guaranteed traceability at every stage
We ensure part quality and traceability through a production order (PO) that identifies each batch and stays with it through to the final quality check. The PO contains all the manufacturing stages, the associated parameters and the relevant documentation. All the production controls are listed in it. 
A quality control file is established at the client's request and provided with the parts on delivery. The file includes all the conformity certificates and quality control reports specified in the PO. 
The PO, along with the quality control file and all the records relating to the batch are archived for a period of 10 years for industrial parts and 35 years for medical part batches.