Investment or lost-wax casting is a high value added process used to cast very high fusion temperature alloys.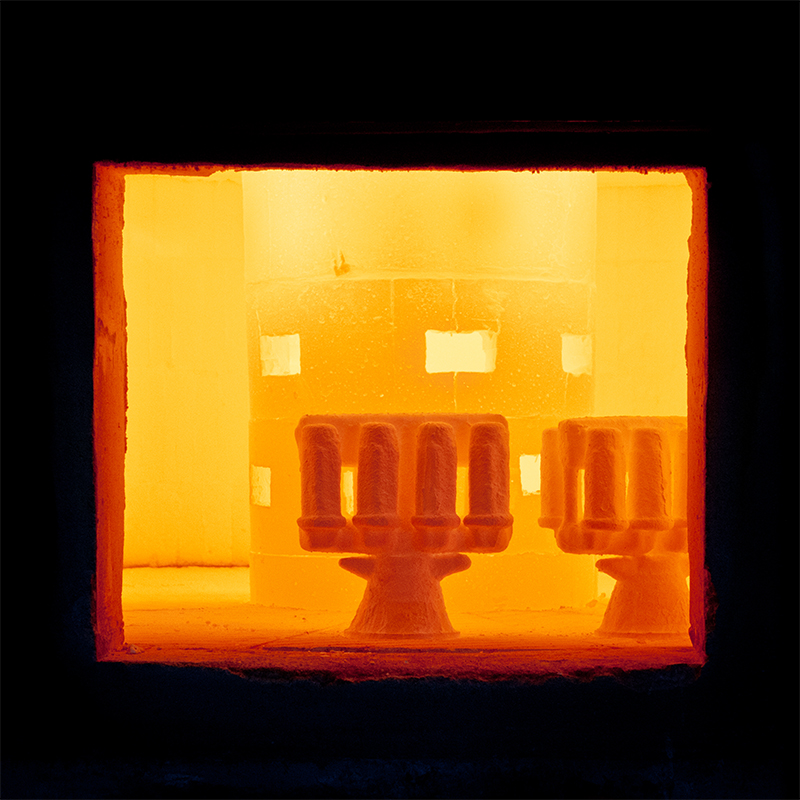 The oldest foundry process
It consists of building up a ceramic mold, layer by layer, around a wax pattern which will then be removed. The mold is then sintered and heated at high temperatures before receiving the molten metal.
The lost wax casting is used for applications in all areas of industry, but also in the medical sector with the production of surgical prostheses, aeronautics, automotive industry, energy, defense, jewelry or art.
Stages in our production process