The investment or lost-wax casting process can be used, in particular, to replace mechanical welding, produce parts with demanding mechanical properties or complex geometries, or do away with the need for finishing operations.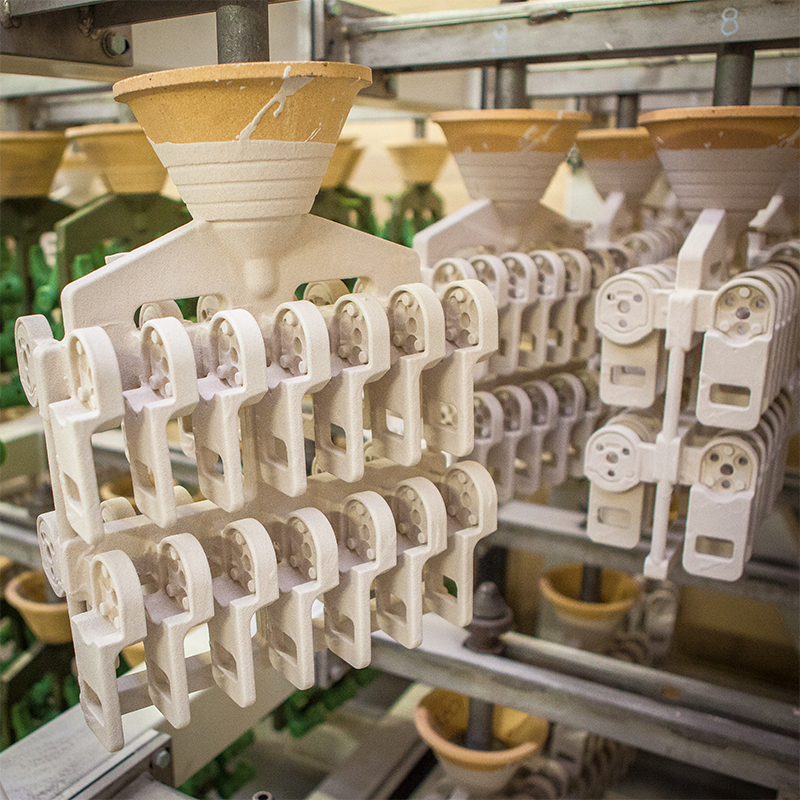 An efficient process
The dimensional accuracy and design flexibility that the process provides mean that it can be used to manufacture multi-functional parts. 
Investment casting is therefore very competitive in terms of cost management compared to other manufacturing processes such as machining, sand casting, forging and closed-die forging, EDM, 3D printing, or MIM (Metal Injection Molding).
Design flexibility
The parts can be designed with a great freedom because the lost-wax casting process makes it possible to overcome the limits generally set by conventional manufacturing means.
There are few or no constraints in terms of geometry or shape as the ceramic mold is broken once the metal is cast. « Soluble » or « ceramic » cores, as well as the assembly of wax models, can be used to produce hollow patterns that could not otherwise be demolded.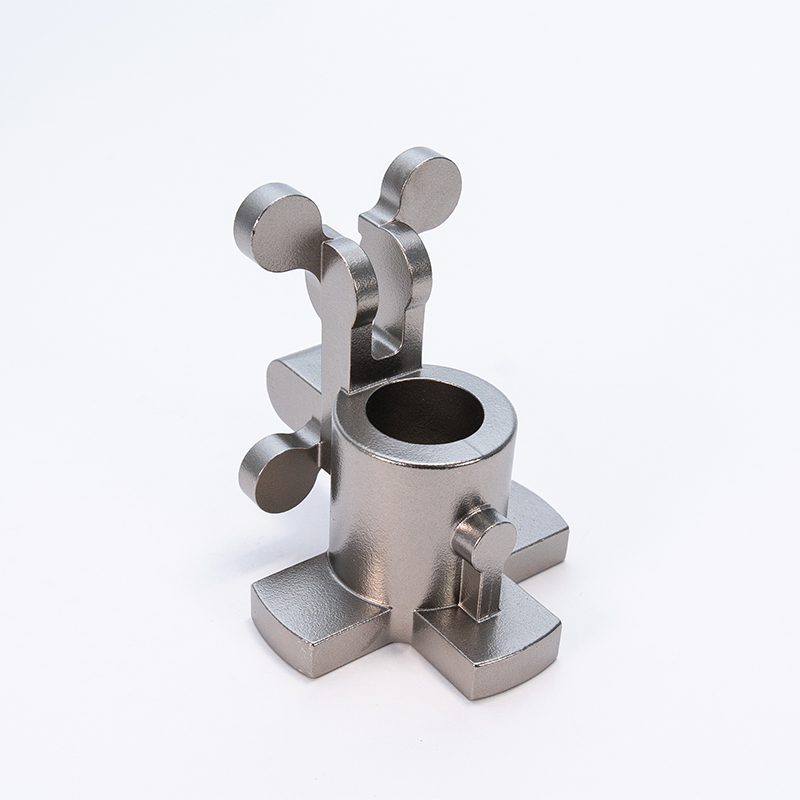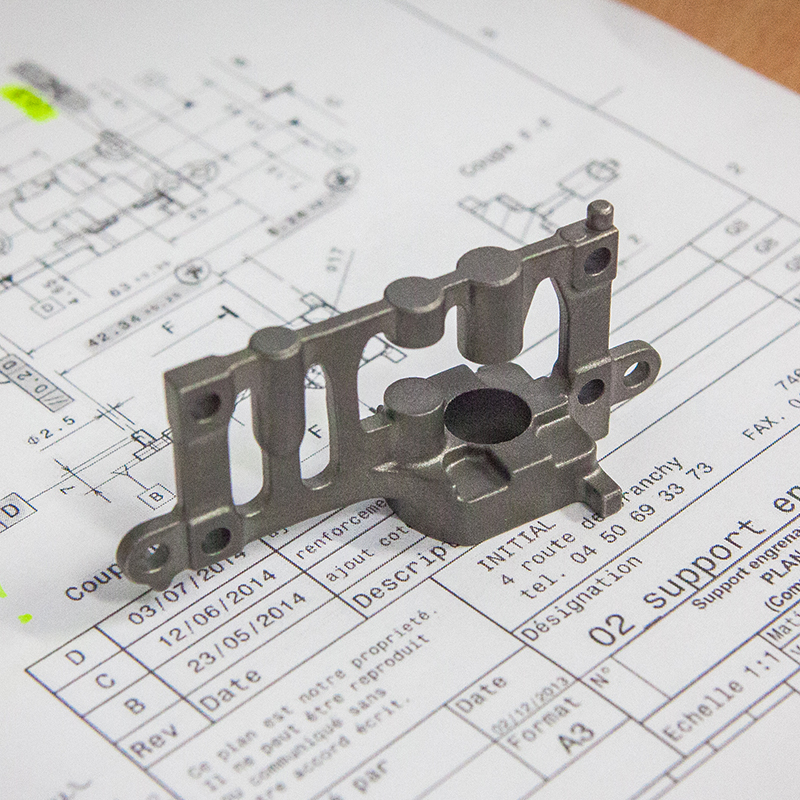 Dimensional precision
Investment casting produces parts to the highest degree of dimensional accuracy, therefore greatly reducing the need for post-casting finishing operations. This high degree of precision means that parts require little or no machining.
Applicable dimensional tolerances are:
JS13 for dimensions of 25 mm or less
± 0.7% of the nominal dimension for dimensions above 25 mm
A wide range of alloys
Investment casting can be used with a very wide range of alloys, including nickel-, iron- or cobalt-based alloys. As the process has the little-known advantage of reducing or even eliminating the need for machining finishes, it can be used to cast high resistance metals that are usually more difficult to machine finish.
The materials used in investment casting have applications in all kinds of sectors, whatever their specifications and requirements. Different foundry standards characterize different grades of materials.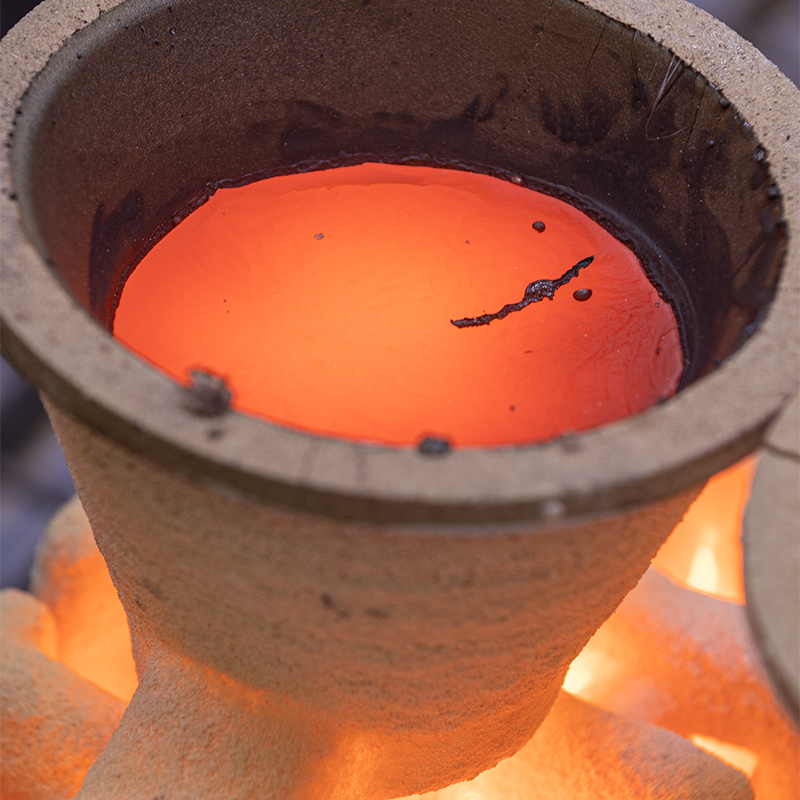 The investment casting process can also be used to improve the design of your parts while ensuring excellent repeatability in production runs, whatever the quantities.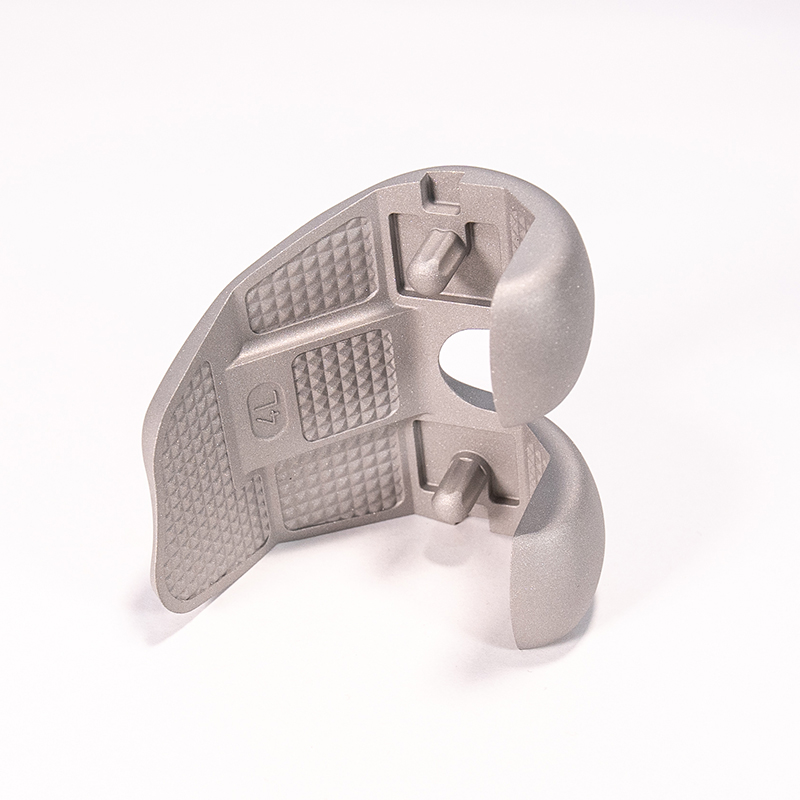 Level of detail
Nowak's investment casting is particularly suited to reproducing fine detail and producing parts weighing between 5g and 20 kg and with dimensions up to 500 x 500 x 500 mm. 
Part design can therefore include very fine and complex, embossed or stamped internal or external details, such as markings, engravings or embossed dating systems.
Superb surfaces
The investment casting process makes it possible to obtain a higher surface finish quality than other casting processes with an average Ra of 3.2 (roughness) on the cast parts.
Hard materials will have a lower surface roughness index. "Soft" materials such as austenetic stainless steel or low carbon steel have a higher roughness index.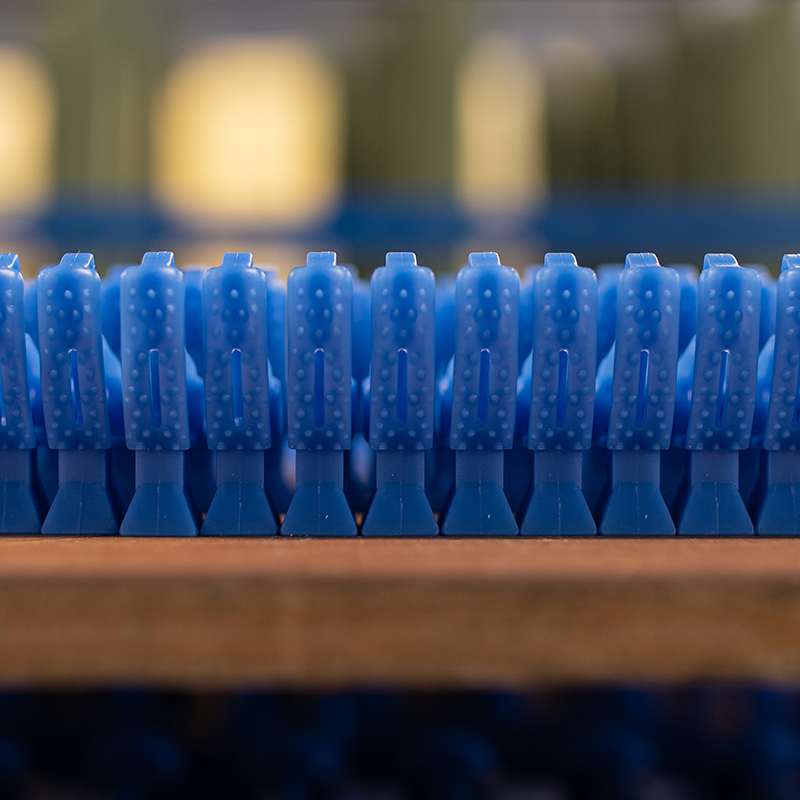 Process repeatability
Because investment cast parts are replicas of wax patterns created by an injection process, their dimensions remain unchanged when the casting is repeated over a period of time.
When a part design needs to be modified, it can be done by relatively low cost tooling modifications.
Number of parts in a production run
Investment casting is applicable to a one-off part or to large or very large production runs.
As the process starts with the creation of a wax pattern, the size of the production run will in fact determine the method used to produce the pattern, whether 3D printing, 3D printed dies, silicone or metal dies. 
Multi-cavity master dies can be used for very large production runs.