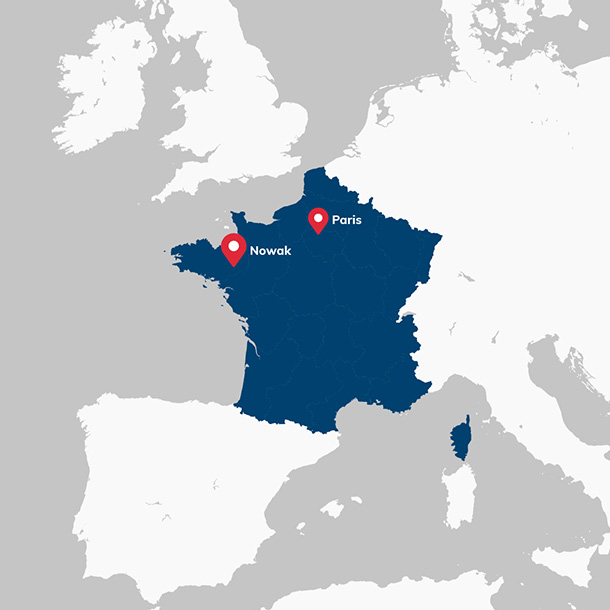 The Nowak precision foundry is based in Brittany (western France), off the main Rennes-Nantes highway (Poligné-Pléchatel exit).
Rennes: 30km, Nantes: 80km, Paris: 350km
Contacts in your area
Our team is always ready to respond to your investment casting needs in the industrial and medical sectors, both in France and in Nowak's export markets.
Contact a Nowak representative near you in Brittany, the Paris area, the north of France or in the Rhône-Alpes region.
Quotes and queries
If you require a quote, please send us your designs and dimensions in digital format (.step format recommended).
A Nowak representative will contact you within 48 hours.