Nowak is an industrial SME based near Rennes (north-western France), known throughout Europe for its development of high value-added precision-cast parts. It is entirely focused on its clients' needs and the development of innovative technologies.
The expertise to extend our process to everybody
With more than 35 years of experience, the Nowak foundry specializes in investment (or lost-wax) casting, producing parts to the most demanding standards for the nuclear, safety equipment and metal work industries.
Nowak also produces medical devices (semi-finished implants and instruments) in a dedicated production unit.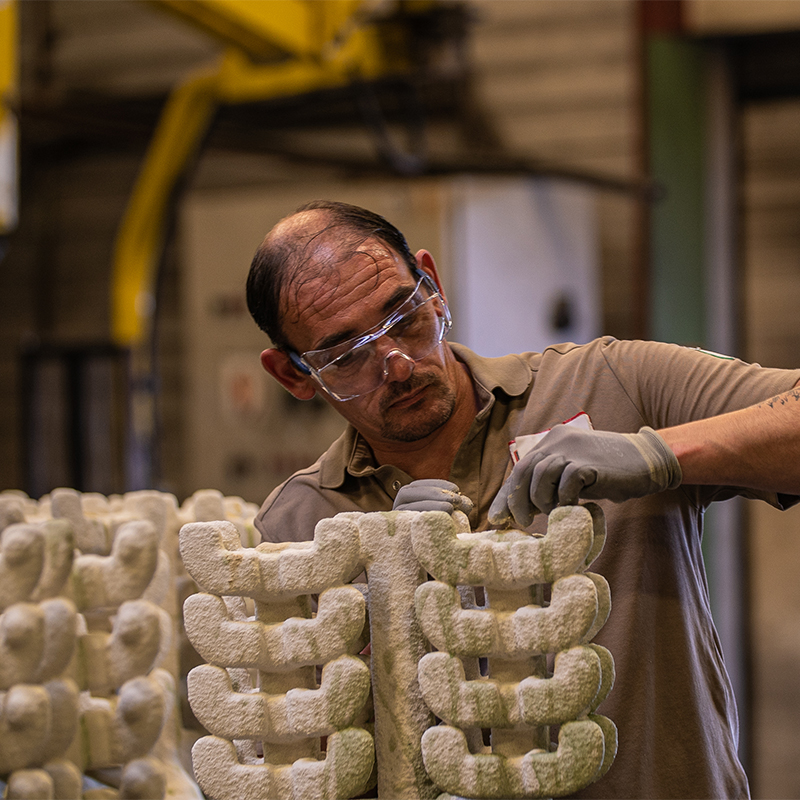 A know-how to be passed on 
The foundry industry is one of France's key industrial sectors. France's foundry industry is Europe's 4th in terms of tonnage, with a sales figure of EUR 5 billion. It employs 30,000 men and women with internationally recognized skills, entirely dedicated to their industry.
Our recruitment needs will continue to grow in the years to come, particularly as older staff reach retirement.
Our 120 staff are totally committed to Nowak's development. We are currently seeking the following roles:
No vacancy job
If you would like to let us know about your interest in Nowak investment casting, please send your resume and cover letter to rh@nowak.fr.